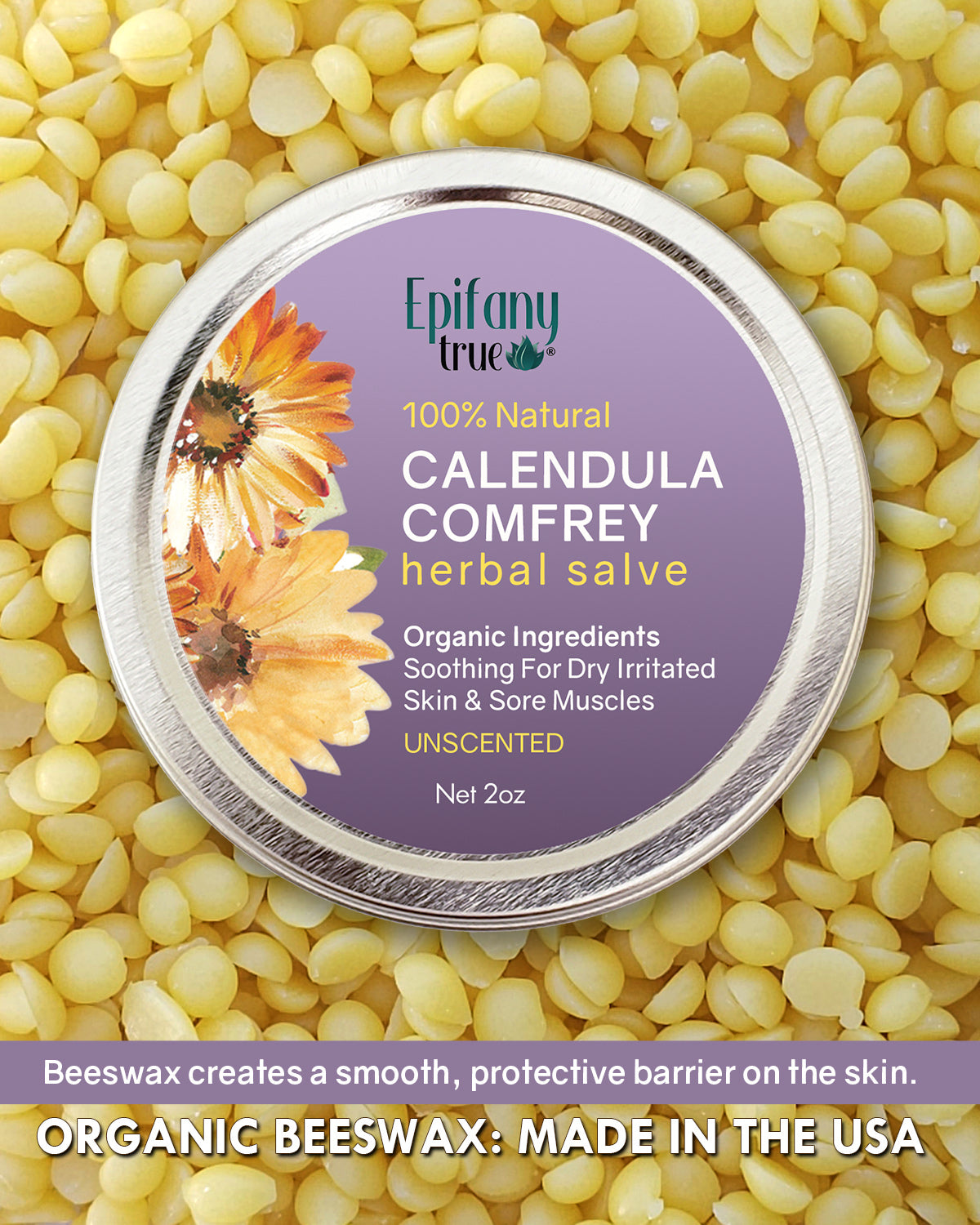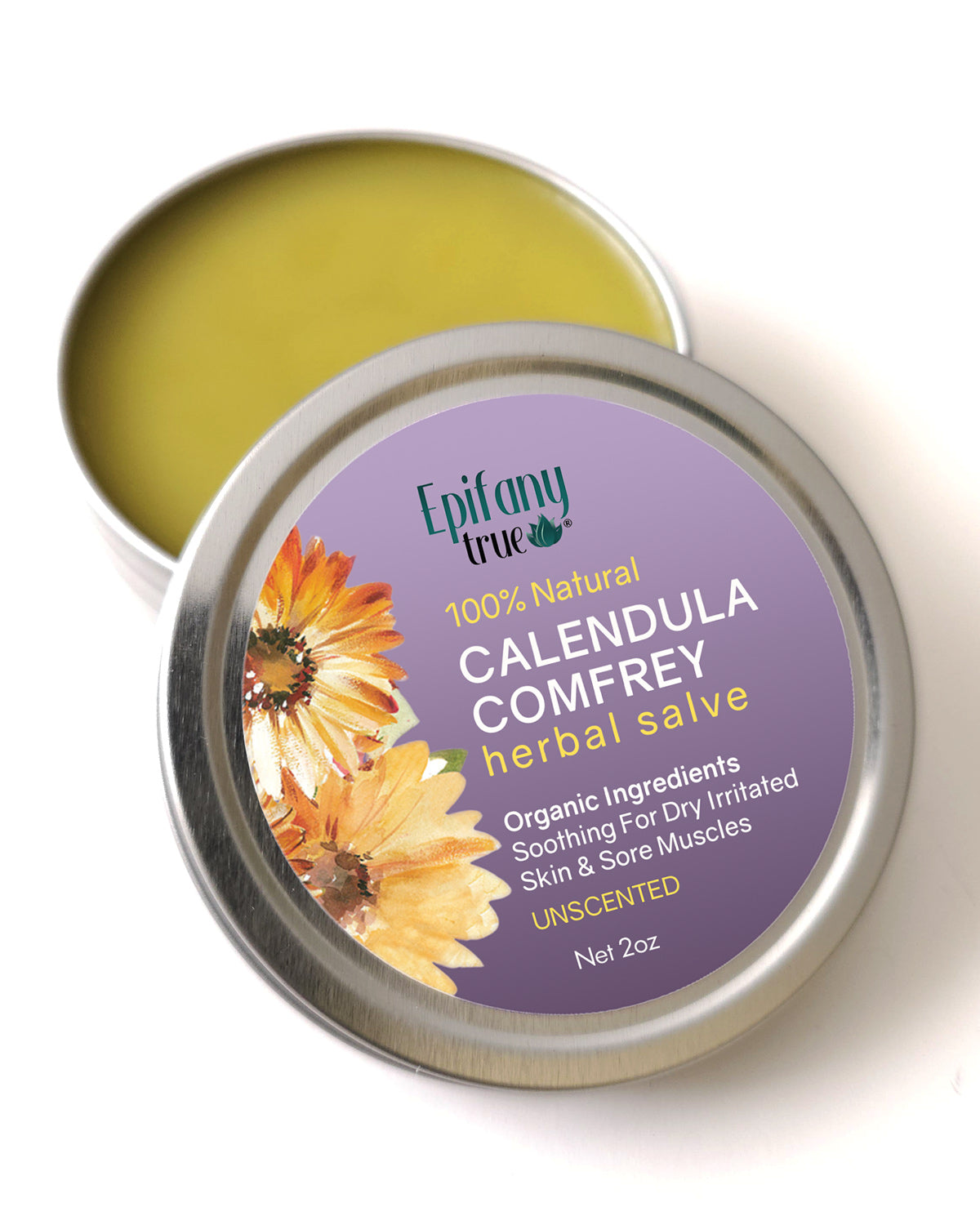 Epifany True
Calendula Comfrey Herbal Salve 2oz
Sale price
$18.99 USD
Regular price
Our Epifany True 100% Natural Calendula and Comfrey salve is a soothing and deeply moisturizing natural herbal ointment, sometimes called a balm, made primarily from infused oils of calendula and comfrey, two medicinal plants known for their soothing and healing properties. This calendula and comfrey salve is fragrance-free. You will love the light, calming natural scent of the herbs, mixed with the wonderful scent of organic beeswax.
The calendula flower, (Calendula officinalis), is edible and is known to be a powerful medicinal plant. It is rich in compounds such as terpenoids, carotenoids, flavonoids, and volatile oils. In skincare, this herbal plant provides antioxidant, anti-aging, and moisturizing properties. Calendula is known to have antifungal, anti-inflammatory, antibacterial, and antiseptic properties. It has a rich history of being a gentle care aide to help dry, sensitive, delicate, and irritated skin. It is known to help accelerate the healing of wounds, soothe burns, sunburns, insect bites, eczema, dermatitis, psoriasis, and relieve diaper rash. 
Comfrey (Symphytum officinale) is a perennial herb with broad, hairy leaves and purple or white flowers. Comfrey has long been renowned for its ability to aid in reducing inflammation and helping with natural tissue repair. Comfrey contains compounds like allantoin, which can accelerate the healing of wounds, burns, and skin irritations. In this salve format, comfrey can help promote the regeneration of damaged skin and can provide relief from conditions like bruises and minor skin injuries.
The leaves of the Plantain herb (Plantago lanceolata) have been traditionally used to soothe various skin conditions, such as eczema and psoriasis, due to their potential anti-inflammatory and wound-healing properties.
English Lavender (Lavandula angustifolia) commonly known as "True Lavender" is loved in skincare for its fragrance and skin benefits. It is included in this salve because it is traditionally used to help soothe minor burns, insect bites, and skin irritations. 
We've chosen to use domestic organic beeswax in this blend because it also has healing properties and is often used as an alternative natural solution for skin conditions such as psoriasis, eczema, poison ivy rashes, and more.

Use This Salve for Gentle Skin Care:

Healing, Soothing, All-Purpose salve

Helps to reduce inflammation
Helps in wound healing

Helps with eczema relief.

Helps to soothe insect bites.

Helps to soothe rashes and bruises.

Helps soothe dry chapped hands and feet.
SKIN CARE:   Hands, feet, nails, feet, body